Course
The course of the ULTRA TRIATHLON Bad Radkersburg is probably one of the fastest ultratriathlon courses in the world. Swimming in the 50-meter pool, the completely flat bike lap with good asphalt and the likewise flat and fast run lap will make fast times possible on precisely measured courses. 
Swimming
The swimming takes place in the famous Parktherme Bad Radkersburg. The 50-meter outdoor pool, where the annual 24-hour charity swim takes place, is well-known among ultra athletes.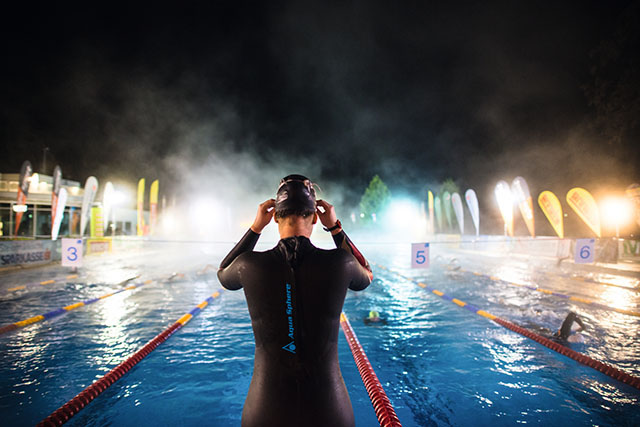 Cycling – NEW
After a 1.5 kilometer long road from the Parktherme Bad Radkersburg, which only has to be completed once, the 8.2 kilometer long cycling loop starts at the Bad Radkersburg Sports Center. The course is fast, scenic and has good asphalt.
Attention – the bike course has changed compared to last year due to a construction work. It leads 2022 not over Zelting, but directly towards the Slovenian border, where at the border crossing there is a turnaround with enough space. The lap is still flat and fast with little traffic. The exact number of laps per competition will be announced after the final AIMS survey. The lap now leads 2x past the new BEVOG atmosphere nest.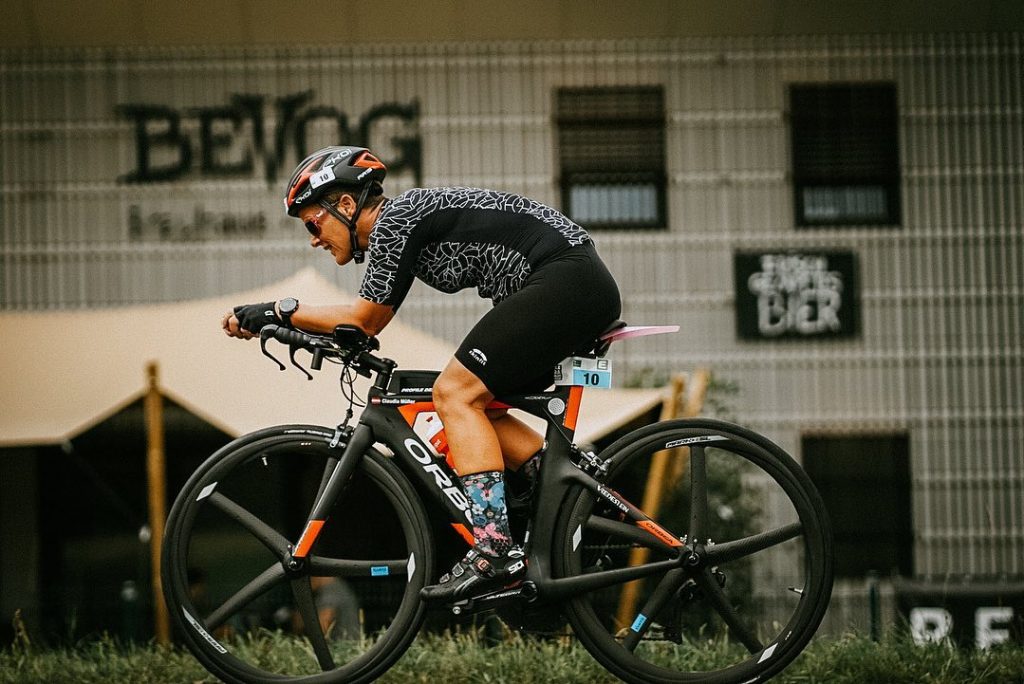 Running – NEW
Running will also start at the Bad Radkersburg Sports Center. The approximately 2.1-kilometer-long loop is run counterclockwise, is 100 percent on good ground and offers shade for a large part of the loop. At night, the loop is well lit. Each time, the lap passes by the Event Center and through the stadium, making support a breeze. The course now passes directly by the restrooms each lap, so athletes no longer have detours. The exact number of laps will be announced after the AIMS survey has been completed and the paths have been finalized.